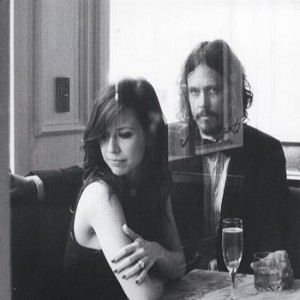 The Civil Wars "Barton Hallow" (Columbia/Sony)

Joy Williams och John Paul White är Civil Wars. Deras musik ligger nära den som lyssnar och känns hudnära och intim. Den känns också svartvit eller svagt septiafärgad och deras röster smälter och flätar sig ofta samman på ett sätt som påminner om Emmylou Harris och Gram Parsons magiska duetter.
Musiken som är helt trumlös har djupa rötter i den amerikanska folkmusiktraditionen, men lånar in olika element från blues, svampmusiken eller popen. Som i en lugn svärtad version av Billy Jean. Eller en suverän tolkning av Leonard Cohens Dance With Me To The End Of Love.  Detta debutalbum som var nominerad till Grammy kommer säkert att finns med  på många listor när detta musikår sammanfattas. Om termen americana någon gång ska användas för att beskriva musiken på ett album till 100 % så är det dags nu. Skaffa. Lyssna.
Bengt Berglind